Action Alerts

Nancy Howell Scholarship Donations
The Licensed Professional Counselors Association of North Carolina is dedicated to helping all licensed clinical mental health counselors have rewarding and successful careers in counseling while assisting with the mental health needs of North Carolina citizens. Our association benefits student counselors by awarding annual scholarships to deserving counseling student association members.
The Nancy Howell Scholarship honors the life of an LPCANC Board member who died in 2004.The scholarship is designed to recognize counseling graduate students who demonstrate leadership as counseling students and potential as practicing LCMHCs.
LPCANC needs your help to award four deserving students a scholarship to continue their education and allow them the opportunity to become practicing LCMHCs. Help pave the way for the new generation of growing professionals to continue making a difference in not only clients' lives but within the field of mental health, too.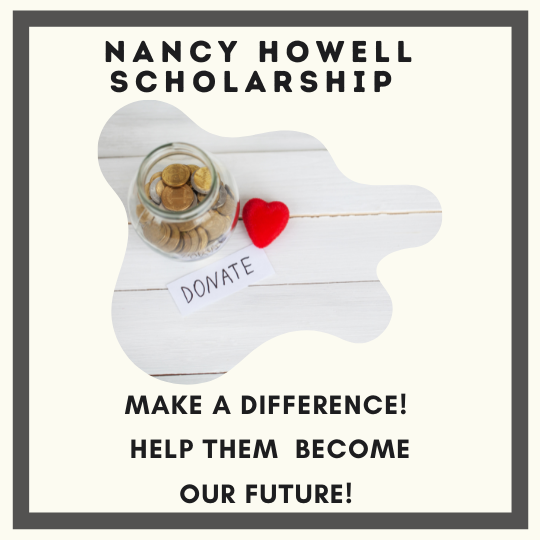 Donate Now!
Interstate Counseling Compact 2021
LPCANC hopes you will take the time to reach out and email your state representative to ask that he or she support HB 791: An Act To Establish And Enter Into An Interstate Compact For The Practice Of Professional Counseling. Click here for more information on the Interstate Counseling Compact.

If passed this compact would reduce barriers to interstate portability for LCMHCs and recognize out-of-state workers, military spouses, and the need for uniformity in enforceable interstate licensure standards. It would allow qualified professional clinical counselors to practice in all states that join the compact, which removes the necessity to obtain separate licenses in each desired state of practice. Additionally, it would improve access to professional clinical counseling services, preserve and strengthen state licensure systems, facilitate the use of Telehealth technology, enhance mobility and public safety, support relocating military spouses, and improve continuity of care when clients travel or relocate.
Take These Steps