Scholarship Program

Nancy Howell Scholarship Donations
The Licensed Professional Counselors Association of North Carolina is dedicated to helping all licensed clinical mental health counselors have rewarding and successful careers in counseling while assisting with the mental health needs of North Carolina citizens. Our association benefits student counselors by awarding annual scholarships to deserving counseling student association members.
LPCANC's Nancy Howell Scholarship honors a Board member who died tragically in a 2004 car accident. Nancy Campbell Howell, only 33 when she died suddenly on Aug. 18, 2004, graduated with a bachelors from UNC-Greensboro and earned her master's degree in counseling at Appalachian State University. For the five years prior to her death, Nancy lived in Forsyth County and worked as a school counselor at North Davie Middle & High School. LPCANC created the scholarship to honor her life and recognize her dedication and love for the profession of counseling.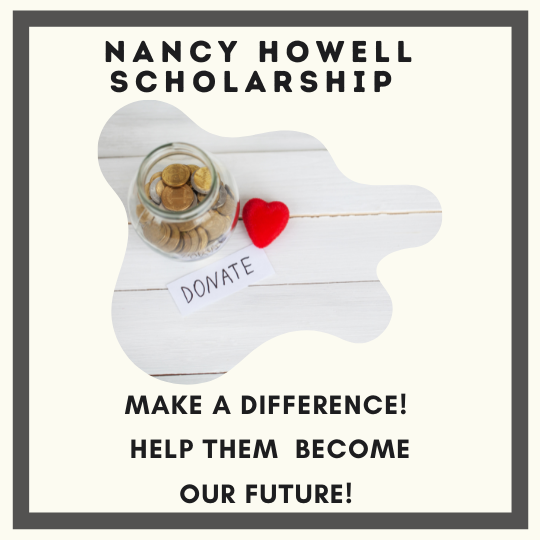 This scholarship is designed to acknowledge graduate students who demonstrate leadership potential and advocacy initiatives as counseling students and as future LCMHCs. The LPCANC Scholarship program is solely supported by private donations. This Scholarship provides student members of LPCANC a monetary award and the opportunity to volunteer working with the LPCANC Board and membership.
The Nancy Howell Scholarship honors the life of an LPCANC Board member who died in 2004.The scholarship is designed to recognize counseling graduate students who demonstrate leadership as counseling students and potential as practicing LCMHCs.
LPCANC needs your help to award four deserving students a scholarship to continue their education and allow them the opportunity to become practicing LCMHCs. Help pave the way for the new generation of growing professionals to continue making a difference in not only clients' lives but within the field of mental health, too.
Applicants must be LPCANC student members. If a student is not a member, he or she may click here to become a member and have this amazing opportunity at being awarded a scholarship. Additional application requirements include enrollment in a CACREP accredited program, a verification letter of enrollment, two letters of recommendation, a resume/cv, description of leadership (100 words max), and a statement of professional goals (300 words max). Other documents and demographic information may apply.
You can donate now with our gofundme or below through the website.